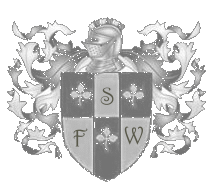 This is Our Family Website. All family and extended-family members are welcome to share pictures, videos, and other media with the rest of the world or just with the Bowen, Bryant, Cardenas, Davis, Hall, Hook, Simmons, Tanner, Underwood, Yates, Pritsch, and Macrory family Clans.
Here all of us will have our own profiles and blogs. Because we are spread across the World, this website should give us a way to share our life other than Facebook, Instagram, and Co. that are more into censorship and selling private information than actually allowing people to share thier world view and opinion with others. This page was mainly meant for all family members that are much like myself, who want to share pictures of the kids and other personal information, not with everybody in the world, but with their family, good friends and relatives. So this is it, I hope it is a place that becomes rich with wonderful family memories.
This website is still evolving so stay tuned to all the wonderful changes and new possibilities. If you feel interested please register, all users that are also family members will have other entitlements so they can help make this website their website. On this website we the family members are the creators of the pages herein.
For those of you having a problem understanding the purpose of this website please read my article "My Vision" for more insight.
If your interested then get registered today and get started!
Herzlichen Glückwünsche zum 15. Geburtstag!

Bleib im Leben immer heiter,
schau nach vorn und mache weiter,
denn es gibt im Leben viel,
was man sehen und lernen will.
In den letzten 15 Jahren nun
gab es für Dich viel zu tun.
Entdeckt hast du so viel bisher,
doch das Leben bietet noch mehr.
Du hast noch Vieles vor Dir liegen
lass Flügel wachsen, lerne fliegen.
Nimm Dir deine Chancen immer,
denn zweite gibt es oftmals nimmer.
Lebe stetig Deinen Träume,
denn wahrlich sind das keine Schäume.
Sei ein ehrlicher Mensch im Leben,
lerne zu nehmen und lerne zu geben,
Zum 15. gratuliere ich Dir,
herzlichste Wünsche kommen von mir.

Mal scheint die Sonne, mal fällt der Regen,
so ist mit 15 auch das Leben.
Mal geht es Dir gut,
mal geht es Dir schlecht,
mal hast Du Mut
und oft auch Recht.
Doch oft hilft es auch in schweren Lagen
andre nach dem Weg zu fragen.
Mit 15 weißt Du zwar schon viel,
doch noch nicht alles, so ist das Spiel.
Für's nächste Lebensjahr wünschen wir
viele positive Erfahrungen Dir!

Von dein Pati Petra und Papa Tim

Alles Gute Schatz!